Together, the Troy O'Brien team bear more than 60 years experience designing, creating and restoring fine jewellery.
We have a serious infatuation with our work, and take the most wonderful pleasure from seeing clients delighted with their creations and restorations. Troy O'Brien Manufacturing jeweller, jewellery designer, customer service and advice, valuations, diamond expert. Troy has been designing and creating jewellery for 20 years.
In the early days he contracted out his jewellery manufacturing skills to many of Sydney's top jewellers. In 1995, Troy opened the doors of Troy O'Brien Fine Jewellery at Neutral Bay and soon after unveiled his own sought after collection.
Troy's Accreditation's include:
Completed Jewellery Trade Apprenticeship – December 1994
Certificate of Achievement – Diamond Information Course – September 1998
Member of Gold and Silversmith's Guild of Australia since June 2000
Completed Apprenticeship With Credit Grade
Diamond Information Course run by The Gemmology House of Australia
Finalist – Outstanding Gift/Jewellery Store – 2000 Mosman/North Sydney Awards of Distinction
Winner – Outstanding Jewellery Store – 2001 Mosman/North Sydney Awards of Distinction
Finalist – Outstanding Gift/Jewellery Store – 2002 Mosman/North Sydney Awards of Distinction
Finalist – Jewellery, Gift, Antique Stores – 2002 Small Business Awards – Champion of Champions
Winner – Gift/Jewellery Store – 2003 Community Business Awards
Finalist – Jeweller – 2004 Community Business Awards
Finalist – Outstanding Jewellery Store – 2008 North Shore Local Business Awards
Winner – North Shore Most Outstanding Jewellery Store 2019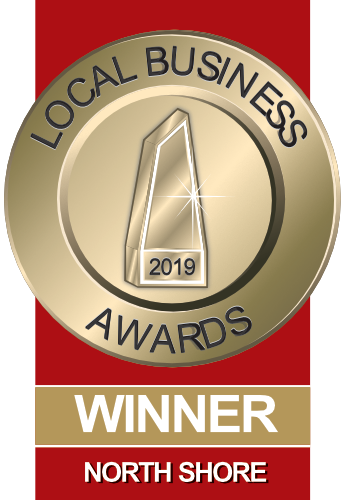 What our customers have to say!
These guys are the Best in the business!! I have had custom pieces done by Troy and the team and couldn't be happier, I have and will continue to recommend them to friends and family.  5 stars from me!
Honest reliable jewellers with good advice on picking the right jewellery for my wife every single time. Now to find something for my daughters... oh Troy and Lauren, I'm gonna need your help cause my daughter apparently knows it all
Troy, 18 years on and our engagement ring and wedding bands have stood the test of time. I was clueless when it came to diamond cuts at the time but your expertise and skill have left us with a lasting piece of jewellery. Great to see you are still putting out new and creative designs.
I have many pieces of Troy's jewellery, I wear them each day and I'm always receiving compliments on them. The way Troy uses coloured gems is both outstanding and original, I could not recommend Troy O'Brien Jewellery more. Great service and friendly staff too!
Thanks Troy for all the skill and creativity you put into your work. Every time we look at rings you made we are so happy with your work
Thanks for the beautiful pendant you made for my mum's 50th! As an interstate buyer you made the transaction seamless and would highly recommend!